Doug Warrington Chief Revenue Officer, MySalesCoach.pro
Understand how to jump the revenue gap in your organization
between where you are and where you want to be.
New Book from Doug Warrington, The Revenue Gap. Target publish date is Septemeberr 25, 2021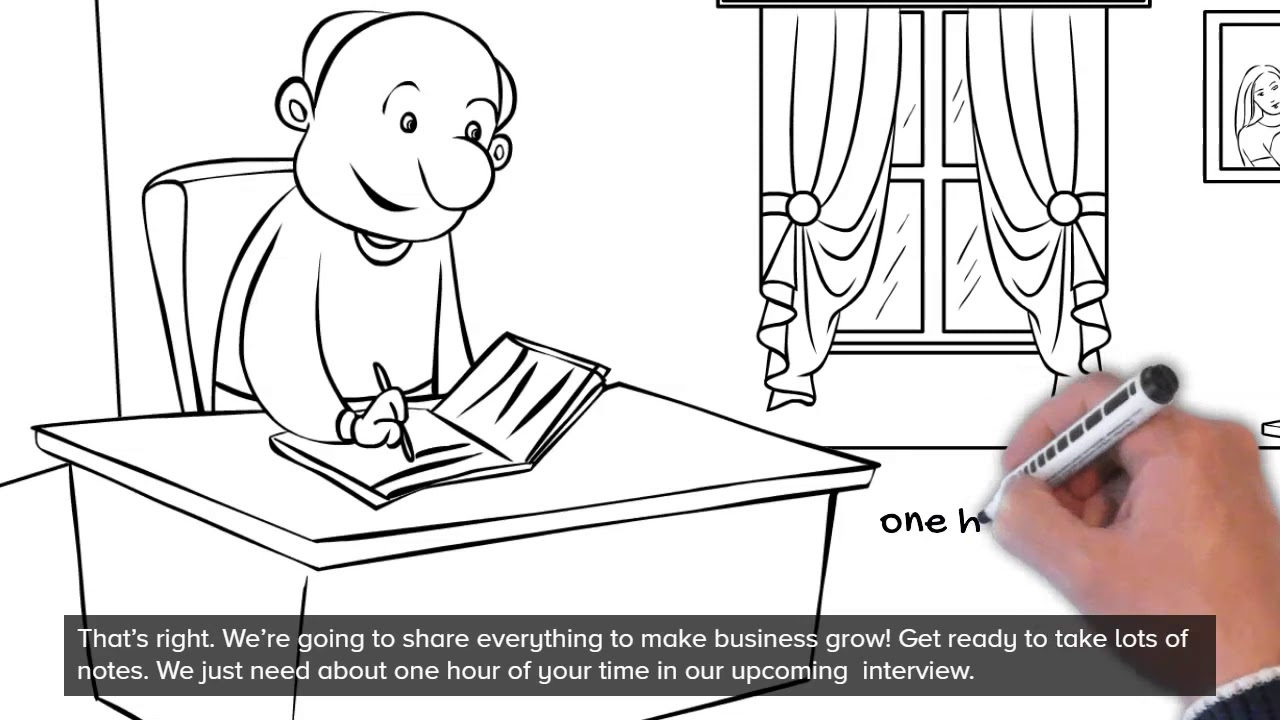 Revenue Coach, a strategy that will improve competitiveness and increase sales
Previous ebook: available on Amazon https://www.amazon.com/FASTEST-SALES-YEAR-EVER-will-ebook/dp/B07XYHJQ25
THE FASTEST SALES YEAR EVER
by Douglas E. Warrington
The increasing speed of life
Is it just me or do you feel that each week is moving faster and faster? Today the weeks are flying by. The four seasons are here and gone so fast. It just feels like life is moving faster and faster each week. I can hardly believe this week marks the one-year anniversary of the fasted sales year ever.
I have been in sales for over thirty-seven years. Yes, that is a long time and at my age, you would think time would be slowing down but no, it is seeding up. I have enjoyed this year more than any other year before. I work with the best people ever and we supply a portfolio of products that truly create real value for the end-user. We have a great cost position and high-quality production. What more could you ask for?
Well, you could ask for better sales results! I expected better results… but they are not there. It is even concerning if I should be considered for termination from this position based on overall results. I have failed to reach the sales objective set jointly by me and my employer. I have in previous sales management positions terminated salespeople for failure to reach agreed-upon results. I know what is expected, I know what is needed to keep a business profitable, SALES. I know what a salesperson needs to deliver to keep a position, SALES.
This has been a fast year that may come to an end with a sad result.
What have you learned this year?
I ask myself this question, what have you learned this year, last week while driving to my Uncle's funeral. It is interesting how a funeral can make you stop time and reflect. It has always amazed me how a funeral is usually less than a week event from death to burial. So much must be done, so many decisions, so many contacts, and final arrangements. During a time of great emotional pain and stress. Yet it gets done and on time to respectfully celebrate a life lived.
During the drive-by myself I found the answer to the question, what have you learned this year. The answer has three parts; Relationship, Process, and Target Acquisition.
Relationships. People buy from people – wrong!
People buy based on a relationship and it does not have to be another person in the relationship it could be a brand. Buyers have personal relationships and they have brand relationships. A buyer will tell you they buy from X company because they know and trust Bob, but when Bob moves on, they continue to buy from that same company, Why? Because they have created a relationship with the brand, the company, they have a business relationship. Relationships are the most important asset in business. Invest in them personally but also corporately. Build your corporate brand every day through direct customer interaction. I have spent most of this year competing against powerful brand relationships. It takes time and it takes the consistency of interaction. It also requires a clear personal branding message. A message that answers the question for your customer; what will you do for me?
I answered that question; I can lower your cost of critical business input. The fact proved true even if they did not buy from me. All they had to do was tell their current supplier I was here and show them the price they need to match and boom… I lowered their cost as promised.
Process, on average it takes seven no's to get a yes… you can test this. To make the formula work you need to ask why after each no. You need to get enough information to truly understand why so you can solve it. Yes, this is handling sales objections 101 but some skip this step. It feels so elementary it smells so sale-see it looks like a plaid jacket, but it works. Lessoned relearned don't skip the steps. Run the sales process.
New learning in the automated sales world takes more. It takes twenty-one touches to get a customer to engage in a purchase. Yes, twenty-one. If you are engaging the customer through email or automated marketing touchpoints plan on twenty-one quality touches as a minimum. I did not know this. I thought my offer was so compelling that if they just saw it, they would be hooked… wrong. I thought sending them twenty-one messages even over time would become some offensive they would never talk to me… wrong. Twenty-one touchpoints.
Target Acquisition, who is your customer?
Historically my industry has been a three-step distribution model: Manufacturer, Distributor, Retailer, End User. In recent years Distributors have been aggressively rolling-up, purchasing Retailers creating a more streamlined distribution model to the end-users. With the expiration of key patents Manufactures have been partnering with Distributors through rebate programs to block generics from market access to the end-users. Generic defense strategy. My company is generic manufacture, high quality lower cost, proven products that the industry knows, and is familiar with. But who is my target customer? Who writes my company's name on the check?
Historically Manufactures knew Distributors were their customers, Distributors paid Manufactures.
Historically Distributors knew Retailers were their customers, Retailers paid Distributors.
Historically Retailers knew the End User where their customers, End User paid Retailer. Most Manufactures would engage in a costly push-pull strategy through advertising and rebate programs to make the End User aware of the product offering. Product awareness and product availability across the market was the proven model for decades. High price, High cost.
The answer, engage a direct model? Direct to the End User? One step. Low price Low cost. Only if you can create a relationship with enough End Users. It really is a math equation. A number of relationships times expected volume per relationship over time. You cannot overlook the lesson or requirement number one Relationship. Next, you must run the process, seven no's face to face, or twenty-one touches. This requires people, time, and systems.
The solution hit me like a Burlington Northern Fright train from the left at a Texas dirt road crossing. Three-step distribution equals three-step pricing and we talk to and sell them all.
Trailer load Direct – pre-order, take when arrives from port, net 15, price = cost + X %
Trailer load reload – net 30, price = cost + Xx %
Pallet load – LTL, net 30, price = cost + XX %
Caseload – ground ship, credit card, price = cost +XXXx %
Clear, simple and transparent the customer selects what purchase position they want to be in. I just must communicate the offer correctly, consistently, and aggressively. To a wide range of market participants. Build the brand, ride for the brand! Burn that brand into the market.
Content marketing
Oh yes, content marketing is amazing. It has been around for over 100 years and it works. Sales professionals have been using content marketing forever and it has worked very well. People want information, it is the reason for newspapers, it is the reason we still have tradeshows and conventions, it is the reason cable news has been so successful, and it is also the reason the internet has grown so large so fast. People want information.
Good salespeople lead with information. If you travel with a good salesperson you would observe them providing information all the time and sometimes a little about their product or services. If you travel with a poor salesperson you will observe them providing information about their product or service exclusively. Big difference.
People crave information and the sharing of information is the bridge to relationship development. You can test this with anyone. Zig Ziglar had a statement that helped to make him very successful; You can get everything in life you want if you will just help enough other people get what they want. Secrets of Closing the Sale (1984). People want information and so do you. So, take the first step, and provide information to your customers, fill their bucket up.
The content focus should be on the needs of the customer. Once you have identified the need, information can be presented in a variety of formats, including news, video, white papers, e-books, infographics, email newsletters, case studies, podcasts, how-to guides, question and answer articles, photos, blogs, etc. Most of these formats are delivered directly through digital means. But all this content can empower your direct sales team with information to build the brand with your customers. Note: Humor done right is more powerful than you think.
All the money you will ever need
All the money you will ever need is currently in the hands of your customers. This sounds so intuitive almost to the point of cliché. But it is so true. As a salesperson, if you want a raise or even keep getting your current salary you need to get the money for it from your customers. Your customers have more money than your current company. Think about that and let it sink in.
I learned a lesson from a venture fund investor a few years ago. He stated that if he could distract the leadership of a startup away from the customer then he had no interest in investing with that startup. Meaning if his meetings with leadership took precedent over meeting with customers or if his relationship to management was viewed as more important than the customer relationship, do not invest. Because the investment will only succeed if the company is customer-focused. The only way the investment gets a return is with customer cash.
All the money you will ever need is currently in the hands of your customers.
About
The Author: Douglas E. Warrington
https://www.linkedin.com/in/dougwarringtonsalesleadership/
Lives with his wife of 34 years on their daughter's horse farm in Alabama
https://www.four13sporthorses.com/
A native of Delaware, a graduate of the University of Delaware
Blessed to have lived in DE, VA, MI, Ohio, PA, and Alabama
Received the MBA from Auburn University
Learned to sell through Dale Carnegie training
Learned to present from Zig Ziglar cassette tapes
Learned to manage a sales team from Larry Huff
Learned to live in freedom through the word of God
It will all work out.
The Revenue Gap By: Doug Warrington
Outline / research draft / work in progress
INTRODUCTION
There is a wide variety of income differences, but the most commonly calculated is the amount of money people spend, which is called income distribution, and the other is the amount of wealth people possess, which is the distribution of wealth. There are several reasons that impact the overall growth of revenue of any type of business. The gap between the revenue and business generated the concept of economic inequality. If the business fails to earn the revenue for significant period, then the revenue gap will be experienced. (Greenwood, 1991) The revenue gap is mainly based on the benchmark of set targets vs achievement. In today's world, we have vast varieties of tools, and by using them, we can analyze the trend and projection of revenue performance.
CAUSES OF BUSINESS REVENUE GAP
There are a number of reasons due to which business revenue start decreasing: the reduction of supply of the products due to termination of the manufacturing plants and supply chain problems; the consumer taste change and decline of your goods; economic conditions, and fluctuation of economy effects the business revenue gap. The frequent change of workforce can also affect the ability to sell products. Beside decline in sale, there is another main reason which is increased operational expenses or combination of increased operational expenses and decline in sales. Mismanagement or leadership failure can be the major cause of business revenue gap. The decisions of top management should be based on the vision of company keeping in view all the aspect of success and failure. One wrong decision can cause the spiral down of the company and the loss of business can be faced. There are several examples of the failure of businesses. Due to the poor management and wrong decisions, huge revenue losses are faced by the top-class companies in the world. In order to offset the lack of company income, the top management decision must be made with firm conviction, with adequate delegation, strong employment management, a stable society, transition, adoption of emerging technologies, and marketing patterns. Careful consideration has to be paid to competition in the industry. You need to know what the rival launches, and what the features of their new products are, so that you can then launch a better product that can minimize the risk of disappointment and improve the profits of the business.
INCREASED OVERHEAD COSTS
These are those costs which are related to the running of your business; these costs directly affect your revenue. The business revenue gap can be reduced if we control these costs. Overhead costs include the electricity bills, rent, marketing, insurance, increased workforce, and advertising. If the selling of the goods is steady over the year, but you grant your workforce an annual boost, you can see an erosion of your earnings unless the costs of your products are not increased.
DEBT SERVICES
The decline of revenue is also impacted due to the usage of more credit. If you take the credit loans from bank and pay your bills by using credit cards, it may happen that you get unaware of the interest rate until the end of year. So, it is better to make sure to use better credit cards and pay all debt services on time to reduce revenue loss.
EFFECTS OF REVENUE GAP ON BUSINESS
If we consider the profit versus revenue, then increasing the sales and revenues does not mean that it is the sign of the increase in profit. This can be possible that sales can be increased, and revenue can be increased but the decline in profit is due to profit erosion. Revenue refers to the amount of money you bring in regardless of how much the expenses are. (Johnston, 2005) This can be only happening in such a situation if you invest more money and your costs rise above the limit of your income. This occurs due to higher overhead and production costs, increased number of workforces, increased debt services costs, and no payback from the capital investments you make.
SOLUTION TO COVER UP GAP
Capital investment is another major reason of decreasing the business revenue gap. If you are producing a product that costs $10 per unit with your existing current machine, and there is provision of producing same product that costs $5 per unit with new machine, it is obvious that the profit from new machine cannot be gained immediately. This will take time of months or years to compete the cost of machine you purchased, and will erode profits temporarily. (Jones, 1988) In such case, the business revenue gap can be reduced by calculating the long term costs of capital improvements, which includes the initial cash outlay, training cost, debt services costs to determine if you can make investments which reduce the cost of doing business, and increase revenue.
HOW TO INCREASE BUSINESS REVENUE
To increase the revenue in business, there must be a positive strategy in place that will help focus more on customer demand, increasing the marketing and sales efforts, and reviewing the pricing. The strategy of running a business must be of increasing the income. (Olson, 2003)
Business Revenue streams are the source of earning money. To increase the revenue streams and the customer ratio, the marketing strategy will be an increase in more places where flow of people is high. Usage of technology such as online marketing, social media campaigns, emailing can help you to reach more customers. To increase the business revenue streams, the most effective way is to raise the prices. In competitive market, this is the problem but this can be done while considering the market situation and the competing trends. (Teece, 2010)
Below-mentioned are some of the operational marketing tactics which can be useful for business owners to reduce the other expenses and increase the business revenue.
• Goal Setting
• Focus on repeat customers
• Analyzing customer list for cross selling opportunities.
• Honing your price strategy
• Adding complementary services and products.
• Identifying the customers who are unaware of new products and making list of customers to whom new additional services can be offered.
• Offering discounts and rebates
• Effective marketing strategies through website, emailing, social media, public relation, content writing.
References
i. Greenwood, J. a. (1991). Tax analysis in a real-business-cycle model:. Journal of Monetary Economics, 190.
ii. Johnston. (2005). Service operations management:. International Journal of Operations & Production Management., 190-210.
iii. Jones, G. a. (1988). osts, revenue, and business-level strategy. Academy of Management Review,, 202-213.
iv. Olson, P. Z. (2003). he impact of the family and the business on family business sustainability. . ournal of business venturing,, 639-666.
v. Teece, D. (2010). Business models, business strategy and innovation. Long range planning, 172-194.